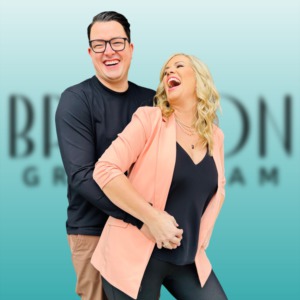 Hi! I'm Brandon, and this is the page where you can hopefully get to know me a little better. Before we get started, you'll probably notice this Bio is NOT written in the third person. Most bios you read in the third person are usually written by themselves anyway. I'm not that fancy!

Anyway, let's get started.

I'm 37 years old and live with my wife, Lisa in West Kelowna.
We have three kids and two French bulldogs named Zoey and Josie.
Wait a minute… I'm guessing that might not be the information you're looking for.
Alright, if you have landed on this page and you are still here, you might be considering partnering with me to be your REALTOR.

Thank you for thinking of me!

I want to tell you that I have a true passion for helping and serving others and providing the clients I represent with a fun educational experience so they can make informed decisions.
Whether you're looking to Buy a new home, a move-up home a move-down home, your first home, a cozy condo at Big White or the perfect investment property, know that I'll be there every step of the way.

I have something special for you if you're considering selling your home. It's not that I don't love working with Buyers because I do. But I love positioning properties front and center high above the competition, ensuring my home sellers get a proven marketing plan that exposes their property to the thousands, not the hundreds.
I'd love for you to know that I have an outstanding work ethic, and you'll never have to worry about me being "too busy" or wondering whether I even answer my phone. (I always answer) Give me a call right now and try it for yourself!
Before getting started in real estate, I was the proud owner of Servalux, a national full-service restaurant cleaning company that serviced some of the highest volume restaurants and hotels across Canada. A company I built from the ground up, one cold call at a time.
For the better part of the last ten years, I've become obsessed with improving all areas of my life, dedicated thousands of hours to self-improvement by attending conferences both virtually and on location, reading books, listening to audiobooks and podcasts, attending webinars and most recently attending and receiving specialized training in real estate. This includes SRS (Seller Representative Specialist), CNE (Certified Negotiations Expert), SRES (Senior Real Estate Specialist), ABR (Accredited Buyer's Representative) and PSA (Pricing Strategy Advisor).

I would love to discuss the possibility of working with you in your next real estate transaction.
I look forward to connecting with you and learning about your real estate plans.
Be sure to browse around at all our helpful resources, guides, podcasts, videos, blog posts and more, all with one goal to help you!