Buying a 55+ Condo in West Kelowna - Ultimate Guide
Posted by Brandon Grass on Friday, March 31, 2023 at 7:39 AM
By Brandon Grass / March 31, 2023
Comment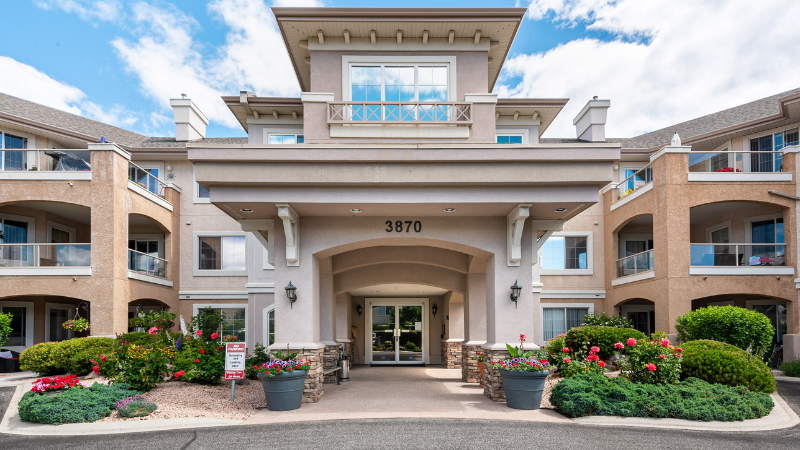 IN THIS EPISODE, YOU WILL LEARN:
Welcome to this informative podcast episode, presented by Brandon Grass, your local West Kelowna Realtor and community expert. In today's episode, we are thrilled to bring you valuable insights into the diverse range of 55+ age-restricted condo options available in the beautiful West Kelowna area. As an experienced Realtor deeply familiar with the West Kelowna market, Brandon Grass will guide you through the intricacies of these sought-after condos. From their unique features and amenities to pricing trends and insider tips, this episode is designed to empower you to make informed decisions when it comes to finding your perfect 55+ condo in West Kelowna. Join us on this exciting journey as we explore the best options tailored to your needs and lifestyle.
The podcast provides valuable information for individuals interested in buying a 55+ age-restricted condo in West Kelowna.
Listeners will learn about different condos available in West Kelowna and their respective real estate prices.
The podcast aims to help listeners avoid costly mistakes when purchasing a condo.
Detailed information about four specific condo complexes is provided: Ingram Place, Leisure Terrace, Linden Estates, and Lakeview Place.
Each complex is described in terms of location, amenities, heating and cooling systems, parking options, and additional features such as workshops and RV storage.
Average sale prices and floor plan options are shared for each complex, giving listeners an idea of the market.
Monticello, a sought-after age-restricted community, is also highlighted, including information about workshops, clubhouse amenities, on-site storage, and average sale prices.
The podcast episode concludes with a recommendation to watch the Okanagan Community Tour Playlist on YouTube for more information on living in West Kelowna's 55+ age-restricted communities.
LISTEN TO THE BRANDON GRASS TEAM PODCAST ON
West Kelowna Neighbourhoods