Sage Creek West Kelowna
Posted by Brandon Grass on Wednesday, June 14, 2023 at 7:00 AM
By Brandon Grass / June 14, 2023
Comment

Learn all About Sage Creek West Kelowna
This gated age-restricted community for 45+ residents offers low-maintenance living in the heart of Westbank. With Okanagan Lake, beaches, hiking/biking trails, Gellatly Park and the Okanagan Wine Trail at your doorstep, it's no wonder this community is one of the most popular in the area.
If you are an avid golfer or thinking about taking it up during your retirement, you can stroll across the street and enjoy a round or two any time you'd like at the award-winning executive Two Eagles Golf Course. If you golf up an appetite or looking to have a romantic dinner on a faboous patio overlooking the golf course and Okanagan Lake then definitely grab a bite to eat at 19 Steakhouse.
Sage Creek is located in West Kelowna's Westbank Centre neighbourhood.
This development is on Westbank First Nations land and is a leasehold titled property. If you aren't sure exactly what that is, listen to our Leasehold podcast here to find out a little more about what that means, and always if you have any questions, reach out to one of our team members today!
The quick perks as a buyer are that you pay no Speculation Tax, no BC Property Transfer tax, and no GST for no new homes sold in this development.
Currently, the lease feel for Sage Creek is $625.00
The lease for this community expires in 2106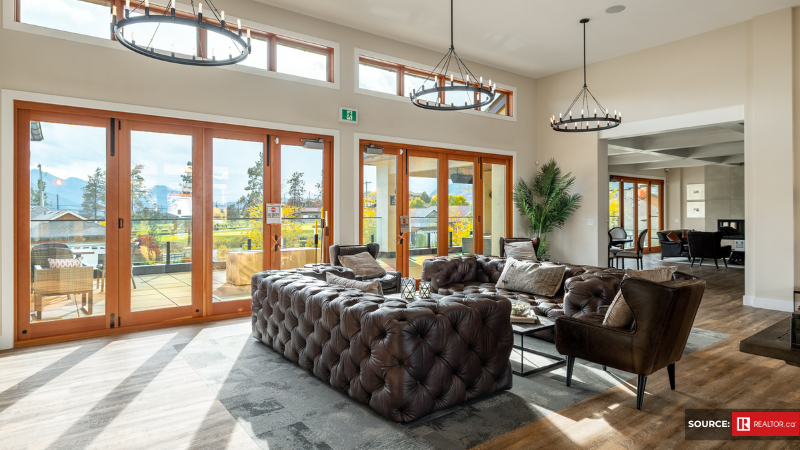 Sage Creek Club House
The state-of-the-art clubhouse offers a full-size gym with free weights and exercise equipment, a well-stocked library with leather cigar chairs, billiards tables, shuffleboards and a fully functional kitchen perfect for entertaining large parties.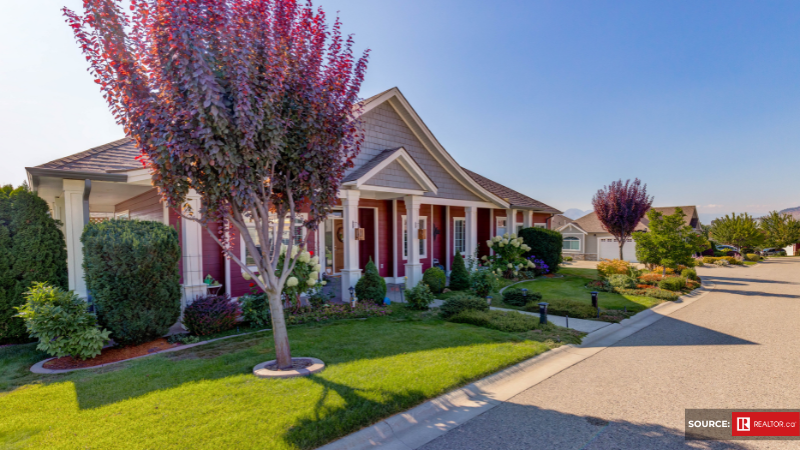 Types & Styles of Homes in Sage Creek
All of the units were constructed within the last 20 years, built between the early 2000s right up to brand new construction. At the time of writing this blog post, you can still purchase a brand new unit from the developer by selecting your lot and desired home.
When selecting the style and type of home, the developers at Sage Creek offered five distinct floor plans.
Heron 1
2 Bedroom + Den @ 1,440 sqft.
Garage @ 376 sqft.
Heron 2
2 Bedroom + Den @ 1,502 sqft.
Garage @ 356 sqft.
Eagle
2 Bedroom + Den @ 1,520 sqft.
Garage @ 378 sq. ft.
Raven
2 Bedroom @ 1,250 sqft.
Garage @ 383 sq. ft.
Hawk
2 Bedroom + Den @ 1,447 sqft.
Garage @ 460 sqft.
The Floor plans range in size from 1200 square feet to over 1500 square feet and will either be a two bedroom two bathroom or a two bedroom two bathroom with a den.
Most of the homes here are pre-fabricated homes. They are built conveniently down the road at the nearby Freeport Industries factory and then transported to Sage Creek.
The homes are then placed onto a cement foundation approximately four feet tall. This acts as a perfect crawl space for additional storage.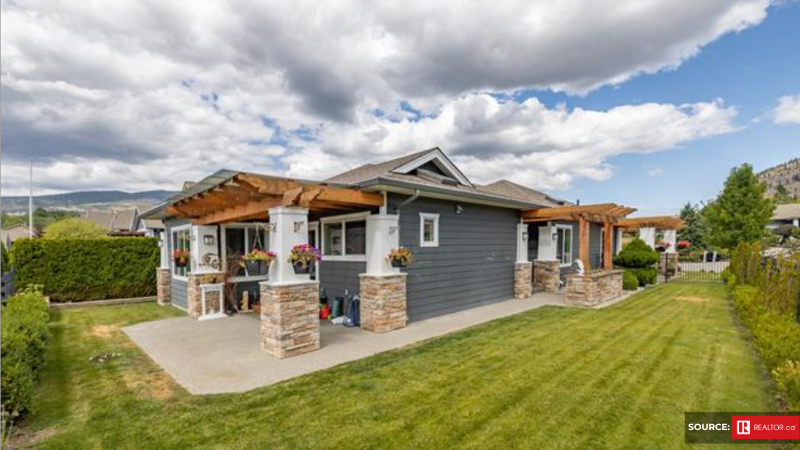 All the homes here are single-level ranchers that offer everyday living essentials on one main floor. That includes your kitchen, living room, primary bedroom, and laundry, all on one level. No more stairs, wouldn't that be great!
The garages range from a single-car to a single-car oversized, and the largest option being a traditional double-car garage.
Notable finishings inside include gas fireplaces, open-concept living areas, large spacious kitchens with islands, laminate or vinyl plank flooring, modern colour schemes, and thoughtfully laid-out floor plans.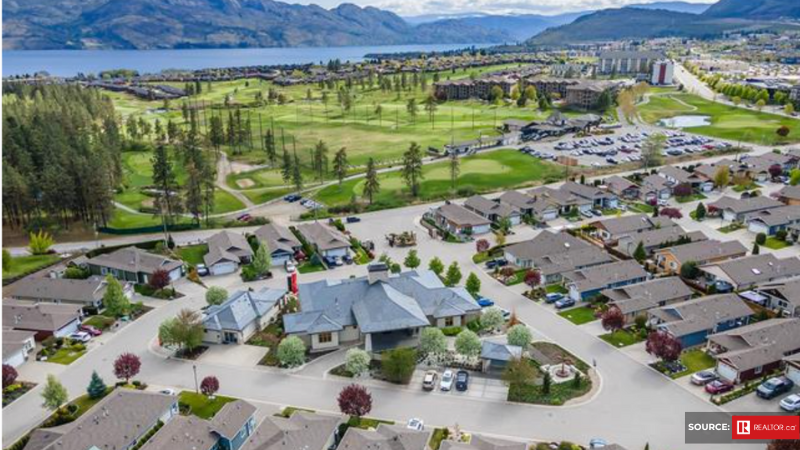 The location at Sage Creek is truly exceptional, boasting convenient proximity to a wide range of essential amenities. Within minutes, residents can access grocery stores, liquor stores, medical clinics, and well-known retailers like Home Depot and Canadian Tire. This ensures that daily necessities and shopping needs are easily met. Additionally, nature enthusiasts will delight in nearby parks, such as Pritchard Park and Gellatly Bay, offering outdoor recreation and relaxation opportunities. With such a desirable location, Sage Creek provides residents with the perfect balance of urban conveniences and natural beauty.
Sage Creek West Kelowna Real Estate Market
Now let's talk real estate at Sage Creek. Over the last year, there have been fourteen sales with an average sale price of $620,536. The highest price sale at Sage Creek within the last year for a two-bedroom and den, two-bathroom home with 1,590 square feet of living space sold for $693,500.
Now because we are on Westbank First Nations land, there are no strata fees. The costs for the strata fees are all added to the monthly lease fee.
What does the monthly lease fee include?
It includes snow removal to the common property roads, common property land scaping access to the amenity center, clubhouse, gym and gate maintenance.
Sage Creek is an age-restricted community, and all residents must be at least 45 years of age or older.
Pets are allowed with restrictions, and at the time of writing this blog post, you are allowed two dogs or cats upon park approval, not including viscous breeds, as the rules change so often. Please get in touch with me for updated information on the rules, bylaws and lease fees since the writing of this blog post.
No Rentals are allowed in this community.
Westbank First Nations supplies the garbage and recycling collection, which will cost you approximately #396.00 per year. They will also supply the water and sewer, billed quarterly and cost you $158.67 per quarter.
Notable Features of Sage Creek West Kelowna
Age-restricted community 45+
Gated secure entry
No GST
No PTT (Property Transfer Tax)
Pets Allowed (With Restrictions)
Full-Service Recreation Room
Shopping Close By
Transit Close By
Okanagan Lake 5 Minutes away
Unique Rancher Homes 2 bed and 2 bed and den options to choose from
All Pre Fabricated with Hardboard siding and built to stand up to the elements.
Leasehold Land (Not Pre Paid through Westbank First Nations)
Monthly Lease Fee
Low maintenance yards
Perfect Lock and Go Lifestyle
No On-Site RV parking (there are several RV/Boat storage options in West Kelowna)
Walking distance to Two Eagles golf course.
Lake Nearby
Transit Nearby
Recreation Nearby, Johnson Bentley Aquatic Centre, Pritchard Park, Gellatly Bay Waterfront.
Construction: Pre Fabricated, Wood Frame - Hardiboard Siding
Year Built 2016
The community of Sage Creek West Kelowna is located at 2084 Elk Rd, Westbank, BC V4T 2G8, in the Westbank Centre neighbourhood of West Kelowna, BC.
Sage Creek West Kelowna Community Tour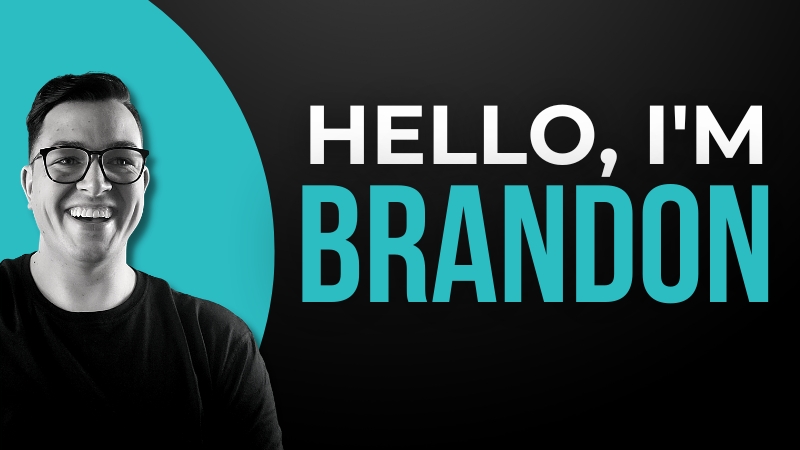 Hi! 👋 I'm Brandon Grass, a local West Kelowna real estate agent and creator of this website. I wanted to say thank you so much for stopping by and taking the time to read my latest blog post. I hope you found it helpful and informative. I'm always looking for feedback and suggestions from my readers on future topics to cover.
You can connect with me on social media, through this website, by calling me📱250-212-5672 or emailing me 📧 [email protected]