Sonoma Pines West Kelowna
Posted by Brandon Grass on Wednesday, June 21, 2023 at 8:30 AM
By Brandon Grass / June 21, 2023
Comment

Learn all about Sonoma Pines West Kelowna
Discover the remarkable Sonoma Pines development – the epitome of downsizing without compromise. Inspired by Arizona's stunning golf course communities with their low-maintenance yards, stucco exteriors, and serene lifestyles, Sonoma Pines captures the essence of that idyllic setting.
Nestled amidst the breathtaking landscapes of Two Eagles Golf Course, this community offers unparalleled views of Okanagan Lake and the majestic surrounding mountains. Developed by the renowned Rykon Construction, a leading British Columbia home builder known for their exceptional projects over the past three decades, the homes in Sonoma Pines are nothing short of impressive.
Strategically located at the heart of the Okanagan Wine Trail along Boucherie and Hwy 97, Sonoma Pines provides convenient access to many amenities. Everything you need, from large retail stores to medical clinics, transit options, and grocery shopping, is within reach.
The Sonoma Pines community boasts a range of housing options, from charming bungalow-style one-level homes to three-story townhomes. Among the most sought-after are the walk-out ranchers, offering breathtaking golf course views, Okanagan Lake, and the distant mountains. As an added bonus, the community even provides on-site RV parking for those with recreational vehicles.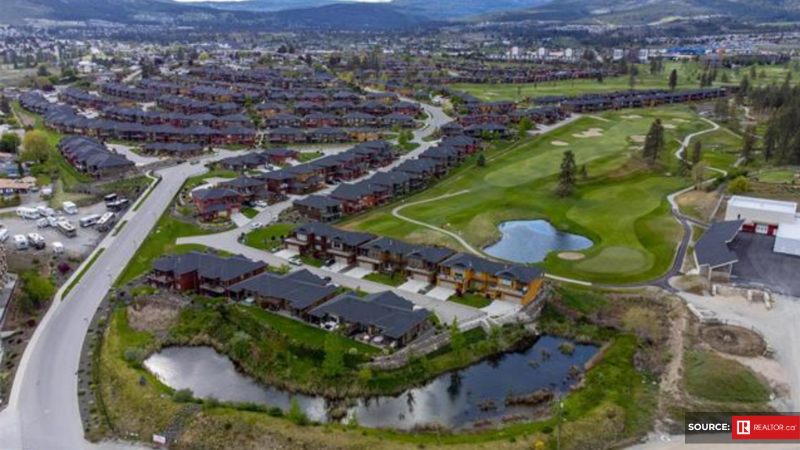 Experience a lifestyle of unmatched beauty, tranquillity, and convenience at Sonoma Pines – where downsizing truly means upgrading your quality of life.
Sonoma Pines is located in West Kelowna's Westbank Centre neighbourhood.
This development is on Westbank First Nations land and is a leasehold titled property. If you are still determining exactly what that is, listen to our Leasehold podcast here to learn more about what that means, and always if you have any questions, reach out to one of our team members today!
The quick perks as a buyer are that you pay no Speculation Tax, no BC Property Transfer tax, and no GST for no new homes sold in this development.
The lease fee for Sonoma Pines is $0.00 per month as this is a 100% secure, federally regulated pre-paid lease.
The lease for this community expires in 2102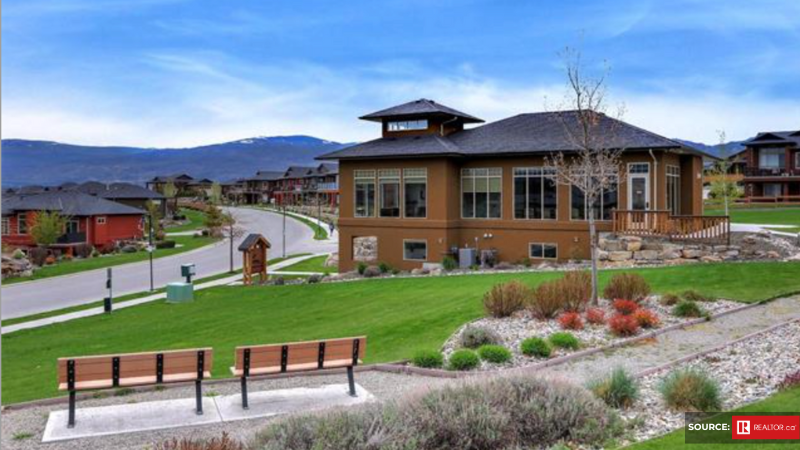 Clubhouse and Ammentieis in Sonoma Pines West Kelowna
Welcome to their fantastic clubhouse! Inside, you'll discover a vibrant space filled with exciting amenities. A billiards table awaits, inviting friendly competition and moments of skillful shots. The fully equipped kitchen stands ready to assist in culinary adventures, whether it's whipping up tasty snacks or creating gourmet feasts. For those seeking an invigorating workout, the gym boasts a wide array of machines, benches, and free weights to suit various fitness goals. And when relaxation calls, a well-stocked library beckons with its treasures, offering the perfect escape into captivating stories. When the mood strikes for dancing, a lively dance floor awaits, pulsing with energy and the promise of memorable moves. This clubhouse truly has it all, ensuring everyone can enjoy an incredible time in their company.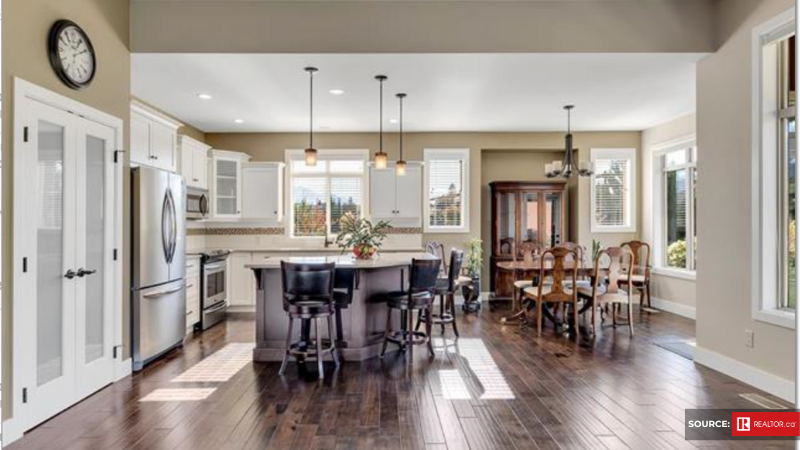 Types & Styles of Homes in Sonoma Pines West Kelowna
Built by the Tommie award-winning builder Rykon Construction, these quality built homes were constructed between 2004 and 2019 throughout twelve phases in this master-planned community with a total of 350 homes to choose from.
The homes here offer buyers a fantastic selection from smaller one-level bungalows to two-level walkout ranchers and two-story walk-ups.
If you are searching for a home with a view, this is the spot to be. With homes here perched on the hillside above Okanagan Lake, many of the homes offer lake, mountain, valley and golf course views.
Exteriors are finished in a timeless stucco and painted in a vibrant Arizona-themed colour palette.
Inside, you'll find high-end finishings with rounded corners, extra tall ceilings, gas fireplaces, natural gas bbq hookups, oversized garages, beautifully appointed kitchens with large spacious islands, open concept living, dining and kitchen areas.
Many homes here feature main floor primary bedrooms, full 6-piece ensuite bathrooms, separate bathtubs, and full-size stand-up showers.
Floor plans range from just over 1100 square feet to over 3000 square feet. These homes will either offer 2, 3 or 4 bedrooms, and many offer an additional den perfect for the home office.
Garages, you will find either a single or double-car option, with some offering a bonus area for your golf cart parking behind their separate door. How cool is that!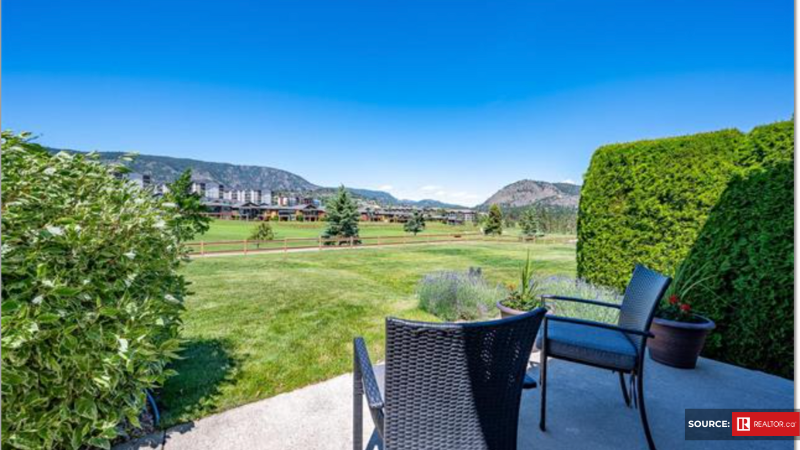 The location of Sonoma Pines
Living in the Sonoma Pines gives you access to nearby amenities. Whether you're an avid golfer or simply a lover of the outdoors, this is the perfect place for you. Situated around Two Eagles Golf Course, you'll have easy access to an executive par 65 course that's perfect for any skill level. And when you're not hitting the links, plenty of other options are nearby. You can walk to Gellatly Bay Park or Okanagan Lake to take in the beauty of the surrounding landscape. You'll also appreciate the convenience of being just minutes away from retail shopping, grocery stores, drugstores, medical clinics, and doctor's offices. Sonoma Pines truly offers the best of both worlds when it comes to comfortable living.
The Sonoma Pines West Kelowna Real Estate Market
Over the last 12 months, the Sonoma Pines real estate market in West Kelowna has witnessed a total of 22 properties being sold. The minimum listing price during this period was $574,900, with the corresponding sold price reaching $550,000. These properties took an average of 62 days on the market (DOM) to find buyers. The range of bedrooms varied from 2 to 4, with the average property featuring 3 bedrooms. Similarly, the total number of baths ranged from 2 to 3, with an average of 3 baths per property. In terms of finished floor area, the properties spanned from a minimum of 1,140 square feet to a maximum of 2,891 square feet, with an average of 1,948 square feet. Overall, the Sonoma Pines West Kelowna real estate market has shown a strong performance in terms of sales, with competitive pricing, quick turnover, and a variety of property sizes to cater to different buyer preferences.
Sonoma Pines Rules & Bylaws
This community welcomes people of all ages! That's right; regardless of if you're a fresh-faced young adult or a seasoned senior citizen, you will feel just as much at home in this neighbourhood. However, while this community is open to all ages, there are a few restrictions you should be aware of if you have pets or are considering renting. For instance, you can have up to two dogs or cats, or one of each, but no more than that. And if renting is on your radar, make sure you plan to stay for at least 60 consecutive days, as short-term rentals aren't permitted. But as long as you are within the guidelines, we can't wait to welcome you to our lively and inclusive community!
Notable Features of Sonoma Pines West Kelowna
One and Two levels Rancher Style Homes
Two, three, and four-bedroom floor plans
Spectacular view homes of the golf course, lake and mountains.
4 foot Cement Crawl Spaces
Fully finished walkout basements
Additional RV/Boat Parking
No Age Restrictions
Living on Two Eagles Golf Course
Wonderful Amenity centre
Fully equipped gym with exercise machines and free weights
Minutes away from shops, stores, restaurants, medical and Okanagan Lake
Transit Nearby
Recreation Nearby, like Johnson Bentley Aquatic Center
Construction: Wood Frame - Acrylic stucco
Year Built 2006 - 2018
The community of Sonoma Pines is located at 3999 Sonoma Pines Drive, West Kelowna, BC V4T 2C4, in the Westbank Centre neighbourhood of West Kelowna.
Sonoma Pines West Kelowna Video Tour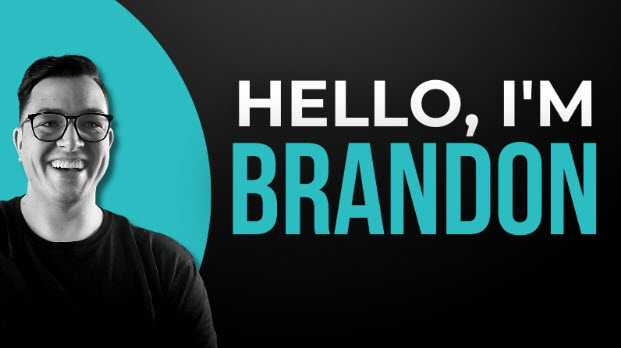 Hi! 👋 I'm Brandon Grass, a local West Kelowna real estate agent and creator of this website. I wanted to say thank you so much for stopping by and taking the time to read my latest blog post. I hope you found it helpful and informative. I'm always looking for feedback and suggestions from my readers on future topics to cover.
You can connect with me on social media, through this website, by calling me📱250-212-5672 or emailing me 📧 [email protected]