Kelowna Relocation Guide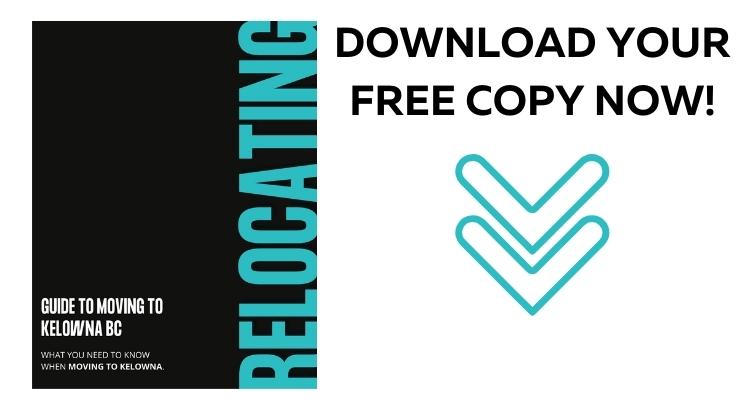 If you are considering a move to the Kelowna area, our free 40-page Kelowna Relocation Guide will serve as a tremendous resource for you, assisting you with all of the need-to-know information when it comes to relocating to Kelowna, BC.
Inside our detailed Kelowna Relocation Guide, we provide information on Major Employers, Public Schools, Demographics, Neighoburhood information, and what it's like to live, work and play in Kelowna.
Kelowna Relocation Guide, What's Inside: Video Overview
Don't Move to Kelowna without all this information!
What exactly you can expect living in Kelowna, from the weather to the costs of living there, our local schools, neighbourhoods, and more.
School information, including catchment maps, grades, location, and academic information.
Highlights of the best annual events that happen throughout the year in Kelowna.
A list of the best places to eat, drink, shop, and fun things to see and do.
A list of the best parks and places we love to visit as a family.
An overview of the Kelowna real estate market, including hyper-local market information.
Helpful neighbourhood information on each of Kelowna's twenty unique neighbourhoods, and a helpful neighbourhood map to show you exactly where they are located.
Newcomer information includes helpful phone numbers and websites for utility companies, trash, and recycling pick up, residential telephone services, cable tv providers, airport Information, community transit, Vehicle registration, and inspection offices.
Important information for relocating with your vehicles and what needs to happen in the first 90 days of your living here.
and so much more...
Request a Kelowna Relocation Guide